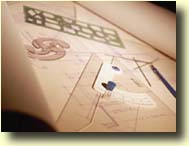 Pride Is What Makes Our Product Better
As a company consisting of professionals dedicated to being your best provider of printed business communications, Print Management Partners is the single-source solution for your documentation requirements. We focus on six standard product areas that are illustrated on the tabs above. We also work closely with our customers to provide custom products that uniquely fit their needs. Our philosophy is to understand our client's business, and then recommend the products which best serve their objectives. We stay involved with our customers throughout the entire product life cycle. This ensures that we both can work as efficiently and cost effectively as possible, and that the customer content achieves its intended purpose.
Please review our product offerings or contact us at sales@ourpartners .com for more information.