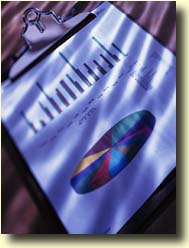 Service Is What Makes The Sale Satisfying.
Partners utilizes our staff of knowledgeable specialists and a full range of technologies to tailor solutions to your specific needs. Unlike other suppliers whose interaction with the customer begins in the production phase, Partners services frequently begin prior to the creation of content. Partners offers a comprehensive suite of services throughout the information management and delivery lifecycle.
Once we fully understand your information strategy and budgetary constraints, we offer recommendations that streamline your workflow to improve your effectiveness. Many customers value the consultative services that we offer. Our intent is to function as if we were a member of your staff, recommending options that reflect our belief that we should act as if we were spending our own money. Many of our clients choose to focus on their core competency and outsource all print related tasks to Partners. Whatever your model, Partners can supply a service with the ultimate goal of reducing costs, improving quality, and achieving quicker turn times.
Printing and assembling corporate publications such as binders with cover and spine inserts, text, and multiple tab sections is an important task at Partners. We print on-demand, collate, assemble, insert, pack, and fulfill your orders. Orders can be large quantities or small; custom or standard. For just-in-time order fulfillment, we can keep an on-hand supply of your materials such as: cover preprints, binders, boxes, and more.